Being responsible is the key to sustainable tourism
Sustainable tourism is defined in the Brundtland Report of 1987 as "meeting the needs of the present without compromising the ability of future generations to meet their own needs"1. It is fitting, then, that we look at sustainable tourism as a journey from then to the now, and beyond that into the future.
What is the difference, then, between sustainable and responsible tourism really? Sustainable tourism and responsible tourism have the same goal of sustainable development, but responsible tourism is regarded as a pathway towards sustainable tourism.
Responsible tourism is about making "better places for people to live in and better places for people to visit" – in that order. It is about using tourism rather than being used by it. It is about identifying the locally significant issues and acting to deal with them.
Over the past couple of years the phrase "sustainable and responsible tourism" has gained currency. But they are not the same thing. Responsible tourism is about taking action; it is about identifying the economic, social and environmental issues which matter locally and tackling them, bringing the stakeholders together to exercise responsibility.
Responsible tourism is a way of life and doing business. It is more than a form of tourism or a special project, as it represents an approach to engaging with tourism, be that as a tourist, a business, locals at a destination or any other tourism stakeholder. It emphasises that all stakeholders are responsible for the kind of tourism they develop or engage in. While different groups will see responsibility in different ways, the shared understanding is that responsible tourism should entail an improvement in tourism. Tourism should become "better" or more sustainable as a result of the responsible tourism approach.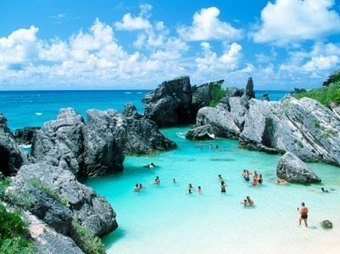 So what does responsible tourism look like? Focusing in particular on businesses, according to the Cape Town Declaration on Responsible Tourism, it will have the following characteristics:
-It minimises negative economic, environmental and social impacts
-It generates greater economic benefits for local people and enhances the wellbeing of host communities, and improves working conditions and access to the tourism industry
-It involves local people in decisions that affect their lives and life chances
-It makes positive contributions to the conservation of natural and cultural heritage, to the maintenance of the world's diversity
-It provides more enjoyable experiences for tourists through more meaningful connections with local people, and a greater understanding of local cultural, social and environmental issues
-It provides access for people with disabilities
-It is culturally sensitive, engenders respect between tourists and hosts, and builds local pride and confidence
Can you and your business tick some of these boxes? If so, you are making a difference towards a more sustainable tourism industry.
Mass tourism and conservation map the road to international policy regulation
Tourism has given impetus to nature conservation for decades, with the economic benefits of tourism safeguarding land against alternative uses such as agriculture, deforestation and industrialisation2. The advent of mass tourism in the 1980s, stimulated by larger aircraft and more direct routes, caused a development boom in the tourism industry led by the private sector, with often little or no planning taking place at destination level. The very visitors for whom natural areas were being conserved, were placing it under threat.
These circumstances signalled the need for international policy regulation in the tourism industry, with events like the World Tourism Conference in Manila in 19803; and the United Nations Conference on Environment and Development held in Rio de Janeiro in 1992, where Agenda 21 was adopted, incorporating the catalysts for change. Intervention policy followed at individual government level, to influence the direction of tourism development and to regulate the private sector to meet tourism policy objectives of the destination4. The pillars of sustainable development were identified as economic development, social development and environmental protection5, or the triple bottom line, as it was commonly referred to in industry at the 2002 World Summit on Sustainable Development in Johannesburg6.
It was recognised that sustainable tourism requires a long-term perspective and broad-based participation in policy formulation, decision-making and implementation at all levels, and that it applied equally to all forms of tourism and in all types of destinations, including mass tourism and the various niche tourism segments. The quality of the experience from the tourist's perspective is paramount, with meaningful encounters that raise awareness of sustainability the objective.
Into the now: policy implementation and public private partnerships in Cape Town
Known around the globe as a place of beauty, Cape Town has exceptional diversity in a small geographic area, making it a destination with remarkable potential to be a leader in sustainable, responsible tourism. The first International Conference on Responsible Tourism in Destinations was held in Cape Town in 2002, with the ratified Cape Town Declaration becoming the world's definition for responsible tourism. This articulated the essential need for tourism to help create "better places for people to live in, and better places to visit".
Over the past couple of years, Cape Town Tourism and the City's Tourism Department have been working with other City departments and the local tourism industry to develop a responsible tourism plan for Cape Town. The City adopted aResponsible Tourism Policy and Action Plan7 that entails using six different "levers" to achieve sustainability in managing tourism in Cape Town.
This policy and action plan also fits in with the City's other policies and programmes aimed at the development of a sustainable and successful city, including a biodiversity strategy, an electricity-saving campaign, green building guidelines, water and waste management bylaws, Smart Living and Smart Events handbooks, a new public transportation system and more.
Cape Town was acknowledged by the Etisphere Institute of New York as "one of 10 cities in the world most likely to become centres of sustainability by 2020″ and received the nod from the Ethical Traveler by being listed as one of the "Top Ten Ethical Destinations in the World 2010″, in addition to being the first urban centre to receive the coveted "Best Destination" Virgin Holidays Responsible Tourism Award in 2009.
However, Cape Town is not yet a responsible destination. We still have a lot of work to do before we are truly living by the principles of responsible tourism, and helping all visitors enjoy our destination as responsible travellers. There is a long road ahead to travel, but we are well on our way.
The future: trends, best practice, consumer pressure and big business
A solid foundation of best practice for the future sustainable development of tourism has been laid.
In an ever-changing world, it is important to understand what is shifting within the responsible tourism landscape so that we can adapt quickly. With the billionth tourist having arrived and the pressure on the environment, economy and social fibre of society mounting, it is time for action.
Consumer pressure is vital and vacation decisions are increasingly being based on environmental, social and economic considerations. Market reports cite a consumer who applauds responsible destinations and for whom sustainable principles are increasingly important when making travel buying decisions.
8 trends in responsible tourism8
1. A return to ethics. The marketplace and consumer has been unequivocally changed by the trauma of the ongoing global financial crisis. The perceived lack of ethics shown by the banking industry has catapulted the value of ethics in the consumer's mind. Selling it cheap and selling it quick is no longer an attractive option, and greenwashing could seriously jeopardise your company's reputation. Destinations especially have to take note of this movement and highlight the invigorating and honourable aspects of their brands.
2. The LOHAS market – people who follow Lifestyles of Health and Sustainability – is a premium developing marketplace that has grown substantially over the past couple of years9. These are the consumers who insist on sustainable credentials when making purchases. The Fair Trade-labelled market has reached over $5-billion per annum and the organic market has reached $60-billion. The question is, what is the tourism industry serving this consumer?
3. Travellers are getting increasingly independent in their search for a truly authentic connection with the local community. The success of ventures such as Tripbod, "your friend at the other end", Couchsurfing and concierge travel services such as Quintessentially and Ten Group speaks to the need for a truly personal experience.
4. Wellness tourism in all its forms is increasing dramatically around the world, and the associated activity of health tourism is also becoming big business.
5. More than 220 000 visitors attended the Salone del Gusto & Terra Madre 2012 event hosted by the Slow Food Movement. Food and drink are closely tied to a destination's sense of place and make great companions for high-quality, high-yield tourism. If the success of the Slow Food Movement – they have offices in Italy (1986), Switzerland (1995), Germany (1998), New York City (2000), France (2003), Japan (2005) and most recently the United Kingdom and Chile – is anything to go by, then slow travel could take off in a big way as well.
6. Airlines, energy costs and the emissions battle. The cost of energy will continue to make air travel more expensive, which sets a cycle in place of lower load factors, lower numbers of travellers and then the price has to be increased further to compensate. This is confirmed by industry members like Jonathan Gerber, CEO of TAG. "I personally think that air travel is underpriced in many respects and has not kept pace with the cost of running an airline," he is quoted as saying in the January 2013 edition of Travel News Weekly10.
7. Train companies are expanding their high-speed networks as never before. A recent report by WorldWatch showed that a drastic increase in high-speed rail (HSR) could see the number of countries running these trains nearly double over the course of the next few years. The City of Cape Town commissioned a study11 on rail tourism in Cape Town that was executed by Eco-Facilities Managers CC in 2010, and set out to substantially increase the inclusion of rail tourism as a major factor in the forward planning of the city's overall transport policy in the existing Integrated Transport Plan for the City of Cape Town.
8. The more attractive cousin of the staycation – to the travel industry, at least, the nearcation is set to continue its growth path over the next couple of years. The domestic tourism industry is five times the size of the international tourism industry and it is anticipated that the ballooning middle class of the world's emerging markets will dip their toes in the domestic holiday pool first before embarking on an international holiday.
A shift is taking place in the tourism industry, which is predicted to gain momentum with some of the tourism industry's largest private-sector players adopting and implementing significant sustainable tourism measures. Industry leaders like TUI, Wilderness Safaris, &Beyond, Abercrombie & Kent, Banyan Tree Hotels and Resorts, and Virgin are setting the bar high and evolving the acceptable standard of doing business in the travel industry. The industry has of late observed a number of environmentalists joining the ranks of big business because they feel that they can effect greater change here – a notion that would have been unheard of even 10 years ago. The stage is set to accelerate the pace of evolution in sustainable tourism development, and Cape Town is ready to be at the forefront.
Source / Fuente: capetown.travel
Author / Autor: capetown.travel

See on 100sd.wordpress.com